Predict /prəˈdikt/
to declare in advance, on the basis of
observation, that (a specified thing)
will happen in the future.
Read More
Sector I
Markets
Sector II
Crypto
Sector III
World
Market Crash of March 2020
Dec 6th, 2019: Predicted the Stock Market would Crash on March 1st, 2020 due to a "Black Swan" event and to be out of the markets 2 weeks prior.
Result: Feb 14, 2020 the Markets began to drop. The S&P500 crashed over 1,000 points and the Dow dropped almost 3,000 points on March 20th, 2020.
Summary: Correctly Called a "BlackSwan Event" (see Feb5th Coronavirus Call) to completely disrupt America causing the Stock Market to crash on March 1st, 2020 and to be safely out two weeks prior.
Headline: Dow drops nearly 3,000 points, as coronavirus collapse continues; worst day since '87
https://www.cnbc.com/2020/03/15/traders-await-futures-open-after-fed-cuts-rates-launches-easing-program.html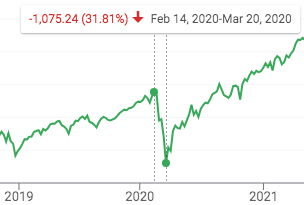 Market Crash of October 2018
Feb 15th, 2017: Predicted Stock Market Crash 1st week of October 2018
Result: October 10th, 2018, the Dow Jones industrial average plunged more than 800 points, its worst drop in eight months, led by sharp declines in technology stocks.
Summary: Correctly Called the Stock Market Crash for the 1st week of October 2018. The stock market lost nearly $2 trillion in October 2018 and continued it's downward slide thru December 2018.
Headline: The stock market lost nearly $2 trillion in October which was the worst month for the S&P 500 since September 2011.
https://www.cnbc.com/2018/10/31/the-stock-market-lost-more-than-2-trillion-in-october.html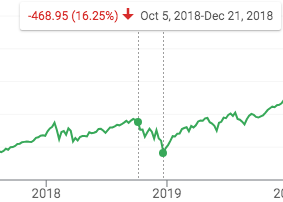 Coronavirus Pandemic of 2020
Feb 5th, 2020: Predicted Coronavirus to become a major issue and cause significant deaths in the US, within 2months, if it was not properly addressed. // Published Feb5th 2020 Forbes //
Result: Within 2 months, April 21st, 2020, the coronavirus had sickened almost 2.5 million people worldwide and killed more than 170,000, according to Johns Hopkins University. In the U.S., more than 42,000 had died and over 787,000 had contracted COVID-19.
Summary: At the time of this call on Feb 5th, 2020 there were 0 Cases and 0 Deaths in the United States. All the major medical leaders were stating that "America had Nothing to worry about."
Over a Year later, April 30th 2021, there have been 33 Million Cases and 590 Thousand Deaths in the US and the entire American economy and economies world wide were wrecked.
Headline: How the novel coronavirus wrecked havoc around the world in 2020.
https://economictimes.indiatimes.com/industry/miscellaneous/how-the-novel-coronavirus-wrecked-havoc-around-the-world-in-2020-and-what-lies-ahead/a-year-of-paralysis/slideshow/79752807.cms